Harness the Potential of AI Tools with ChatGPT. Our blog offers comprehensive insights into the world of AI technology, showcasing the latest advancements and practical applications facilitated by ChatGPT's intelligent capabilities.
Google has officially announced AI integration for their Assistant tool. The company has chosen a generic name for the AI-powered assistant: Google Assistant with Bard. It works similarly to what Google Search is capable of, handling tasks and queries. The company aims to further help users by using AI across the ecosystem. This release directly competes against Microsoft CoPilot and ChatGPT.
The company showcased AI integration with Google Assistant during their Pixel Event, where they demonstrated it on stage with the Pixel 8 and Pixel 8 Pro. Access to Google Assistant with Bard is exclusive to the Pixel 8 Series. Google Assistant is already one of the most popular voice-activated assistants, capable of performing various actions, and now it can do even more. Additionally, similar AI-powered features, such as call screening, help avoid spam calls and give advanced control over calls from unknown numbers, allowing users to handle them better when busy.
Google Assistant with Bard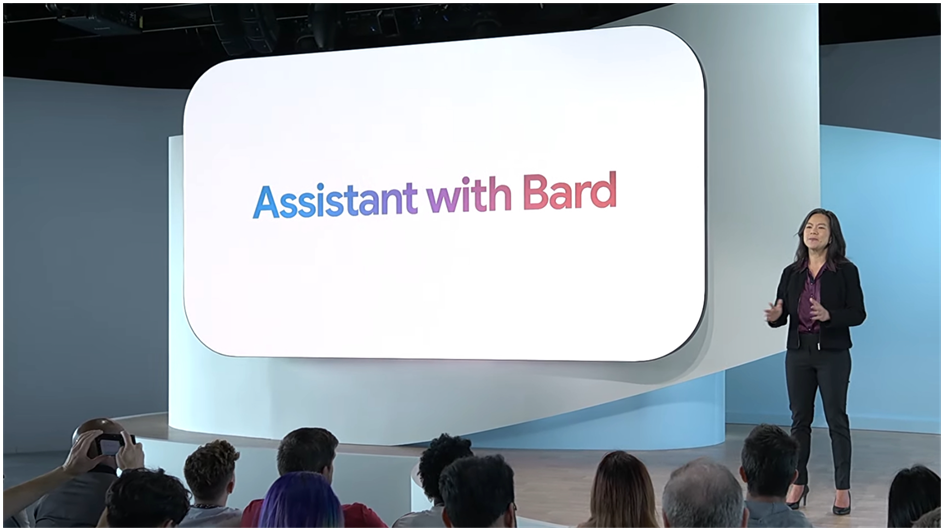 The assistant has been available on Android for over seven years and is now receiving significant improvements to perform more essential tasks. Google also has an AI chatbot called Google Bard and has been testing the Search Generative Experience with native Google Search. They have also expanded it to their productivity apps with recent updates. The company is pushing its standalone Bard Chatbot tool on desktop and mobile, offering a voice assistant integrated through smartphone software using voice, text, or image submissions.
These AI developments have the potential to cause a massive shift in consumer technology with the ability of AI to understand natural language. According to a report, generative AI will contribute $4.4 trillion to the global economy, so it's essential to start working on AI capabilities and functionality. After announcing the Google Assistant with Bard, Bard arrived on Gmail, Docs, Drive, Maps, YouTube, and Google Flights and Hotels.
This will also be made available to the general public over the next few months on iOS and Android. A similar feature is also coming to the Nest Mini, and there is a different type of smartphone experience aimed at becoming an AI-powered assistant for daily tasks that require synthesising information across multiple apps.
Google isn't the only AI-powered assistant tool; Amazon has also announced the Alexa assistant to make it more personal and conversational to obtain real-time information. In addition, Google may also bring the Assistant with Bard to iOS, making it available on Android devices. It's worth noting that Google Assistant with Bard on iOS will integrate with Chrome, Photos, and YouTube to perform multiple tasks across applications from Google on iPhone. When you first get this update, you will receive a prompt saying, "Upgrade to the New Assistant with Bard", to start the onboarding process with Bard functionality.
Benefits of Google Assistant with Bard
You can perform various tasks with the help of voice, text, or image submissions. You can now use it to summarise important information, launch Google Maps to route all events and meetings, and much more.
Most of the users now use Google Assistant to perform simple tasks and request things like "What's the weather?", "Set an alarm," or "Text Jenny." It will take some time to arrive on Android devices, but you can start using Google Bard on your web app via the browser.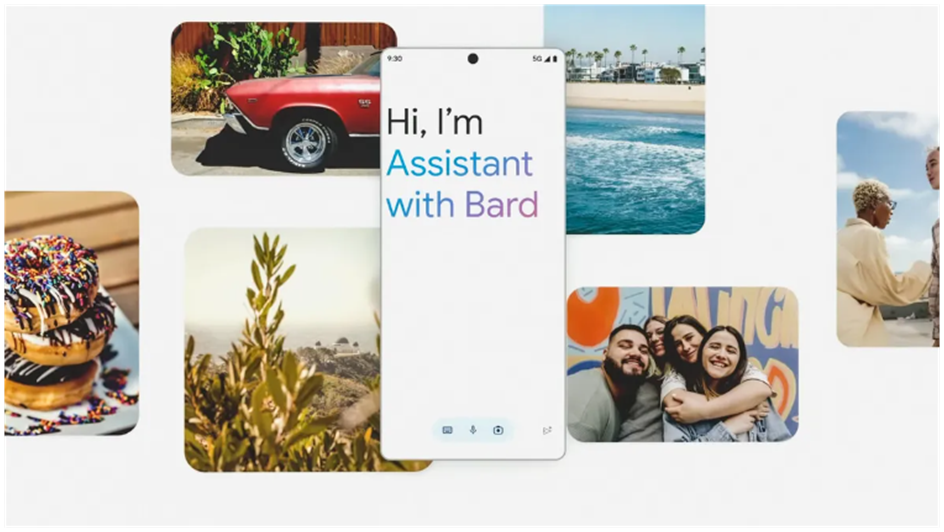 You can ask to create a draft of social media manager job offers with negotiation for a later start date.
You can ask Google Assistant with Bard for ideas to surprise your loved ones on their birthday.
You can also ask the assistant to summarise your emails.
You can use Google Assistant with Bard to plan trips and explore details.
You can use Google Assistant with the Google Lens integration, allowing users to upload pictures to get more with Google Assistant with Bard.
Users can ask Bard to generate AI art with Google Assistant.
According to reports, Assistant with Bard may expand to other smartphones, likely Samsung's flagship. Samsung is expected to hold the Unpacked event earlier next year on January 18, announcing the Galaxy S24 Series and One UI 6.1, which may have an AI assistant with Bard. Google Assistant with Bard won't remain exclusive to Pixel smartphones in the coming months. Yes, other OEMs will get this feature.

Apart from this, Apple and Samsung are also said to be working on developing their versions of generative AI. Companies are discovering where to integrate it to help users throughout the ecosystem better, apart from incorporating it into their AI assistants. Apple has Siri, and Samsung has Bixby. To start using Advanced Generative AI on mobile, you do need to have a mighty SoC so that you can process the data locally but also via being connected to the internet.
🌟 Do you have any burning questions about Google Assistant? Need a little extra assistance with AI tools or anything else?
💡 Feel free to shoot an email over to Romesh, our expert at OpenAIMaster. Drop your queries at support@openaimaster.com, and Romeshwar will be happy to assist you!
Related
Discover the vast possibilities of AI tools by visiting our website at
https://chatgptoai.com/ to delve deeper into this transformative technology.